Providing Service Dogs to children Worldwide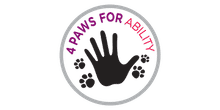 Bill's Wonderland of Pets is proud to carry 4Paws in Magnolia, New Jersey. We at 4 Paws for Ability believe service dogs should be made available to any child with a disability who wishes to have the love, companionship, and independence that are the result of service dog placement.
Visit Bill's healthy store for pets.