Owned by the animals.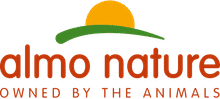 Bill's Wonderland of Pets is proud to carry Almo Nature in Magnolia, New Jersey. Specializing in dog and cat food, Almo Nature was founded in 2000 thanks to the intuition and experience of Pier Giovanni Capellino, a long-time entrepreneur in the field.
Visit Bill's healthy store for pets.