SUBMERSE YOURSELF IN YOUR UNDERWATER WORLD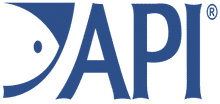 Bill's Wonderland of Pets is proud to carry API Fish care in Magnolia, New Jersey. Presenting API AQUASPIN, a cutting-edge technology that combines speed and accuracy for the best aquarium and pond water analysis results anywhere, all in just two minutes! Using AQUASPIN is simple – all it requires is a small water sample from your customer, the AQUASPIN photometer and a new disk.
Visit Bill's healthy store for pets.