EVERY ANIMAL, LITTLE OR LARGE, CAN MAKE A BIG DIFFERENCE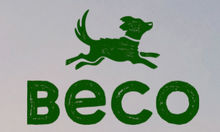 Bill's Wonderland of Pets is proud to carry Beco Pets in Magnolia, New Jersey. We've come a long way from the small London flat where it all began. It's been a roller coaster ride, and we've loved every minute.
Visit Bill's healthy store for pets.