Original Vital and Proper Pet foods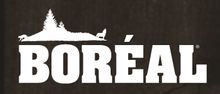 Bill's Wonderland of Pets is proud to carry Boreal in Magnolia, New Jersey. Boréal Wet Food is Grain Free, Gum Free, and Potato Free - a limited ingredients diet that is high meat and low carb. Like our dry foods our new wet foods have Availa® Pet - Organic Zinc for Healthy Skin and Coat.
Visit Bill's healthy store for pets.