Care And Quality In Every Bag Of Dog And Cat Food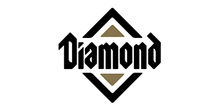 Bill's Wonderland of Pets is proud to carry Diamond Pet Food in Magnolia, New Jersey. Made with ingredients of exceptional quality, Diamond Naturals dog foods provide complete, holistic nutrition for every pet. With dry and canned food options and a full line of dog treats, whatever your pet's nutritional needs, Diamond Naturals has a formula to match.
Visit Bill's healthy store for pets.