Fashion Pet provides year round apparel for dogs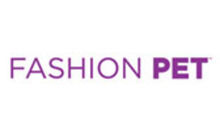 Bill's Wonderland of Pets is proud to carry Fashion Pet in Magnolia, New Jersey. Ethical Products, Inc. is a privately owned company that was established in 1952. Our Bloomfield, NJ facility serves as our distribution center and corporate offices and employs approximately 50 people.
Visit Bill's healthy store for pets.