Enhances serenity and avoids all common signs of cat stress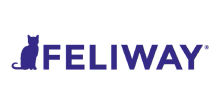 Bill's Wonderland of Pets is proud to carry Feliway in Magnolia, New Jersey. Using feline natural reassuring messages, FELIWAY® helps your cat happily adjust to pace of modern life, ensures full happiness and avoids signs like urine spraying, scratching, fighting and hiding.
Products
FELIWAY Classic Diffuser
FELIWAY Friends Diffuser
FELIWAY Classic Spray
FELIWAY Classic Refill
Visit Bill's healthy store for pets.