Welcome to FUZZU... for pets & you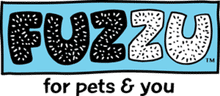 Bill's Wonderland of Pets is proud to carry Fuzzu in Magnolia, New Jersey.We design FUZZU toys with original artwork that's colorfully printed onto durable fabric. This distinctive style is blended with our unique brand of humor. Original packaging with a whimsical illustrated story is an added enhancement of each toy.
Visit Bill's healthy store for pets.