Quality High Protein Natural Treats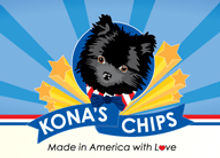 Bill's Wonderland of Pets is proud to carry Kona's Chips in Magnolia, New Jersey. This unique All-American brand of chicken dog treats are made with love and premium sliced USA chicken breasts, Kona's Chips are produced in America, processed in America, and packaged in America. You can be assured in knowing that your dog is sinking his teeth into a safe and healthy snack!
Product Categories
Beef Jerky
Bully Sticks
Chicken Jerky
Duck
Fish
Freeze Dried
Lamb
Liver
More Products
Sample
Visit Bill's healthy store for pets.