Balanced, Holistic Nutrition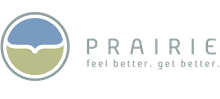 Bill's Wonderland of Pets is proud to carry Prairie in Magnolia, New Jersey. Your dog is a special member of your family, and he depends on you for love and care. He deserves the best nutrition. Prairie foods are the ideal blend of meat, poultry or fish proteins, hearty whole grains, and healthy fruits and vegetables. Every ingredient is chosen with care for the health of your dog.
Visit Bill's healthy store for pets.