NO SPILL CLEAN and FILL®! No buckets, no siphons, no mess, no tank tear downs - EVER again!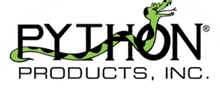 Bill's Wonderland of Pets is proud to carry Python Products in Magnolia, New Jersey. At Python Products Inc., we know that fish enthusiasts would rather spend time enjoying their fish than maintaining them. That is why we constantly strive to improve on the old methods of aquarium maintenance by adding time-wise, helpful products to our already popular product line.
Visit Bill's healthy store for pets.