REAL FOOD THAT MEETS THE REAL NEEDS OF YOUR PETS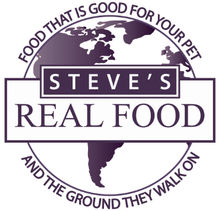 Bill's Wonderland of Pets is proud to carry Steve's Real Food in Magnolia, New Jersey. Steve's Real Food is made from responsible, locally sourced ingredients that are all added for a nutritionally sound reason - with no fillers or preservatives. Steve's offers raw pet nutrition for dogs and cats.
Visit Bill's healthy store for pets.