Say Aloha to Real Food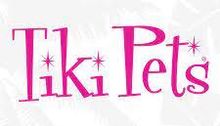 Bill's Wonderland of Pets is proud to carry Tiki Pets in Magnolia, New Jersey. Finally, a food worthy of your pet. Tiki Pets™ makes bold, authentic food with real, whole ingredients for cats and dogs who appreciate the good stuff. Packed with nutrients and flavor, it's the definition of healthy indulgence.
Visit Bill's healthy store for pets.