ALL NATURAL, SINGLE INGREDIENT TREATS WITH NO PRESERVATIVES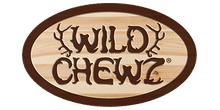 Bill's Wonderland of Pets is proud to carry Wild Chewz in Magnolia, New Jersey. K bar A Pet Products is a manufacturer and distributor of high quality, natural dog chews and treats that both pets and owners love. We are inspired by our natural surroundings in Bend, Oregon. We set ourselves apart by understanding our customers' wants and then creating products which fill that need while raising the bar in the pet industry.
We only use the freshest, highest quality raw ingredients in the making of our products which results in our natural treats being one of the healthiest options for your pets. Give your dog the better choice in chews and feel good about it.
Striving to set new standards in quality, health, value and distribution, K bar A Pet Products is quickly becoming a household name in the pet industry. Quality and value have been the foundations of our success and they are the key elements which will be driving our growth into the future.
Visit Bill's healthy store for pets.